How To Improve Critical Thinking, Influence And Impact!
Is this you?

You have a proven track record built on hard work and competence.
But now it is time to leverage that and move up to another level or take on new challenges. You recognize that innovation and creativity are required skills for today's executive.
NEW HORIZONS BECKON AND YOU WANT TO REVIEW, REFRESH AND TIGHTEN UP THE PACKAGE YOU BRING TO THE TABLE AND BE FUTURE-READY!
This program is designed for mature professionals like you who want to challenge themselves to enhance their performance, take on new challenges or simply to add new dimensions to their skillsets. 
[See testimonials below]
Checklist
Let's get listin'
The initiative is supported by 7 pillars.
Pillar #1: Forensic Behavioural DNA Analysis unlocks blind spots & limiting behaviours
Pillar #2: Guided self-study course & coaching improves Personal Influence and Impact
Pillar #3: Practical and engaging online experience sharpens your Critical Thinking skills 
Pillar #4: Weekly newsletters, live casts and discussions Enhance Productivity 
Pillar #5: Live, expert-led group coaching sessions drive Future-Readiness & Resilience
Pillar #6: Guided self-study course & coaching improves Creative Thinking & Innovation
Checklist
Let's get listin'
Pillar #7: 2 month's access to mentorship via email/voice mail feedback and insights to embed new habits.
Internationally recognized formal certification burnishes Resume & Ticks A Box
SUBSCRIBE HERE!
$997
The program is designed to fit into a six-week time frame that is geared to your achievement of the desired outcomes while recognizing your busy schedule and commitments. At the same time, it is self-paced. The synchronous activity is limited to the live webinars.
The fast-tracking, results-focused delivery structure
The guided self-study content is available from Day1 and you can proceed at your own pace.
The forensic behavioural DNA assessment and one-on-one debriefing takes place right at the outset.
Neuroscience indicates that it takes time to embed new behaviours. Invest the time in the two-month mentorship process to bake in new habits!


This is program is really designed for professionals who are committed to a process of introspection, course review and correction and the structured acquisition of new skills.
SUBSCRIBE HERE!
$997
However, it might not be for you. If you are in doubt, why not let us have a conversation to ensure that this is right for you and answer your questions?
Click the link below to schedule a no-commitment conversation with me.
Trevor E S Smith
Pillar #1 Forensic Behavioural DNA Analysis
You will complete a personal behavioural assessment from Extended DISC®.
You will be taken through a granular behavioural DNA analysis using the revolutionary FinxS® Playground with its vast Competency Library. 
Invariably the exercise identifies blind spots, limiting factors and areas for reinforcement. 
Pillar #2 Guided self-study and coaching on Increasing Personal Influence and Impact
You will be guided to mastery of the DISCerning Model of Communication and Leadership through live webinars underpinned by: "How to Increase Personal Influence and Impact" interactive, online course; "Turbo-Charge Your Coaching and Leadership" and "How DISCerning Communication Drives Teamwork" publications. 
The DISCerning Model incorporates learning a language of behaviours that facilitates a deeper understanding of self and others and significantly improves your capacity to influence people and get things done. 
This includes the key areas of Giving Instructions and Feedback.
Pillar #3 A practical engagement to sharpen your Critical Thinking skills
The gamified Critical Thinking online learning experience and supporting live webinars tighten up some of the sloppy thinking habits that creep in undetected.
You master models that will better equip you to effectively manage the slew of incoming data much of which includes cleverly packaged misinformation.
The online course incorporates 9 modules including:
What is Critical Thinking; Barriers to Critical Thinking; The Critical Thinking Process; The Critical Thinker's Skillset; Creating Explanations; Assumptions & Common Sense; Mental Models and Pulling it all together.
The live webinars are skewed towards creative thinking and innovation. 
Pillar #4 Weekly invitations to review and discuss Productivity Enhancement insights
The program is hosted in an online community which provides access to all the content.
Each week there will be insights in the form of newsletters, live casts and videos. A Discussion Forum facilitates informative examination of topical issues.
Pillar #5
Live, expert-led group coaching sessions
Appropriately scheduled live webinars provide a valuable medium for addressing meaty issues. 
Enlightening discourse with mature professionals adds value to the experience while providing an opportunity for making new connections.
A key goal is to build in future-readiness and resilience by exploring new thought areas.

Pillar #6 Creative Thinking & Innovation
In a climate in which disruption through innovation is the quest of many organizations, creative thinking is a sought after competence.
The good news is that creative thinking can be learned.
This carefully-crafted online course provides with the tools and skills that you need to think creatively and drive innovation.
The course guides you through an examination of conditions and environments that promote creative thinking at the personal and organizational levels.
You take away powerful techniques and acquire the motivation and discipline to apply them.
Innovation requires more than creativity. Team work is an essential ingredient. This program deals frontally with the issue of encouraging creativity in teams.
Adding this course to the Critical Thinking online learning experience is guaranteed to move your trajectory in the right direction as you become more resilient and be better prepared to play a proactive role in shaping the future.
BONUS
Pillar #7 Access to mentorship & Certification

The six-week program is extended by 2 months to ensure that you achieve the desired outcomes and embed the new habits in your daily operations. 
That is why access is being provided for you to get insights and feedback on issues that arise via the email/voicemail option. 
Reach out for advice and get feedback within 24-48 hours. For this to achieve the desired results, you must do what was agreed in the last interaction before raising a new issue. That will encourage you to actually take action to enhance your productivity and performance.
Incentivized completion through gamification and internationally recognized formal certification.
The program is interactive and engaging without being intrusive. Fun challenges keep the vibes and makes the journey enjoyable.
The program dangles the opportunity to obtain resume-burnishing certifications from the Society for Human Resource Management (SHRM) which can be used in SHRM CP and SCP recertification. 
Tick another box that confirms your commitment to life-long learning and skills upgrade.
Together, we can ensure that you leave the experience with at least these wins! 

Win #1  

A deeper understanding of your behavioural profile - a recognition and acceptance of self and its preferences.

Win #2 

Identification and course correction with respect to blind spots and limiting behaviours.
Win #3 Clarity re keys to enhance your influence and impact with laser-focused behavioural tweaks.
Win #4 A framework to give instructions, get cooperation and get things done in your daily operations.
Win #5 A solid grasp of Critical Thinking theory and practice.
Win #6 Strong grounding in the use of the DISCerning Model of Communication & Leadership.
Win #7 Diagnostics and reference materials to guide your ongoing fine tuning.
Win #8 A sense of satisfaction and evidence that your trajectory is in the right direction at the right pace.
Win #9 Marked enhancement of your Creative Thinking and approach to Innovation.
​And more…
SUBSCRIBE HERE!
$997
We deliver results and change mindsets. New perspectives, a deeper understanding of self and "Oh, that's why" breakthroughs are common experiences. 
Success with People Global, Inc
"Trevor and the stellar INFOSERV team provide unique and differentiated human capacity development services. I have been delighted with their innovation and high impact solutions and have continued to engage with them in my varied executive roles over 12 years. Their unique application of behavioural diagnostics sets them apart in the areas of team building, supervisory performance management, leadership development and targeted interventions."
Odeth Reynolds
Chief Human Resources Officer | Jamaica Energy Partners
Success with People Global, Inc
"When I think about people who can help others to become more successful, Trevor always comes to mind. He is a consummate professional. He is very passionate about helping his clients to improve while making the challenging process of "getting to the next level" fun and exciting. Trevor is incredibly knowledgeable and has the rare ability to see through complex issues formulating solutions AND helping to execute them.

If you want to improve your company, team(s) and yourself, you need to talk to Trevor. He will be able to help you. I sincerely recommend Trevor."
Markku Kauppinen
President and CEO of Extended DISC North America, Inc., an international assessment company with operations in almost 50 countries and over 250 team members.
Success with People Global, Inc
"More and more I am discovering and understanding me. As I come face to face with, and accept my personal behavioural style, and practice understanding the behavioural style of others, I am empowered. Practicing this new coaching craft, has allowed me to recognize, understand and plan how to harmoniously guide differing behavioural styles to achieve the best while working with others, at home or at work. This is truly, empowering, enriching and empowering."
Jean Beaumont EdD
Education Management Consultant
Success with People Global, Inc
"I have been involved in executive management for the better part of 20 years with more than my fair share of success.
Yet, the Certified Behavioral Coach Program offered by Success With People Academy, has provided a new and exciting angle from which I can now pursue my passion for people, team and organizational development. The D-I-S-C framework has changed my perspective on management, leadership, followership and human interaction; forever."
Livingstone Morrison
Former Deputy Governor, Central Bank of Jamaica
SUBSCRIBE HERE!
$997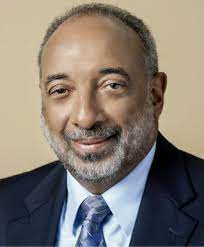 The program is enhanced by the collaboration with L. Anthony Watkins and his crack Odyssey Consultinc team.
ODYSSEY CONSULTinc Limited is a premier Organisational Development consultancy established in Trinidad & Tobago, infusing the Caribbean's leading businesses and institutions, with dynamic Organisational Development (OD) and Human Resource (HR) solutions.
30+ years on, in a challenging global business environment, we enable organisations to plan and execute strategy; effectively manage change and transformation; develop talent, systems and processes to optimise performance, through systemic interventions.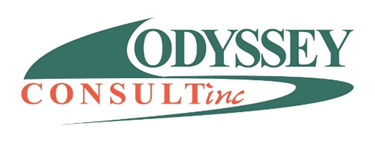 Are You Sabotaging Your Career?    A Case Study
" Who is this persona?"
 "Where did it come from?"
 "What has given rise to its emergence?"
 Those were some of the questions that were put before a leadership professional in one of my coaching sessions.
The individual that I knew was a member of one of my Certified Behavioural Coach cohorts and was a dynamic, decisive, goal-oriented strategist who got things done.
 The Leadership DNA behavioural assessment before us was not aligned to that persona.
 So, who was this and why had they emerged?
I have grown accustomed to helping individuals to identify blind spots and limiting factors in these engagements, but this breakthrough was epic.
Upon further probing there was recognition and acceptance that the individual had been engaged in a process of playing small for some time. Doubts were allowed to enter with respect to their capacity to participate actively in the strategic planning process. 
An action plan is being executed incorporating steps to reaffirm self-confidence and targeted skills upgrade.
THE WHY!
You may have noticed that "What Next" questions have been in your consciousness.
Or, maybe "What next" is now your new reality as you are currently engrossed in a new challenge.
Your situation may be that a fundamental change is imminent and future-readiness is an imperative.
You may be reviewing this from the perspective an Employer/HR-Talent Management Professional and you know that you have team members that would benefit greatly from this program.
You own a small business or you are self-employed and need a competitive edge and greater resilience.
Whatever your situation, why not take action now?
SUBSCRIBE HERE!
$997
WHAT'S THE BOTTOM LINE?
---
The full program including the diagnostics, carefully crafted content, coaching, year-long access to support and formal certification requires a career-enhancing investment of

$997
If after 30 days you are not sure that the program is right for you, let's discuss it. If you are not convinced, I will give you a full refund.
SUBSCRIBE HERE!
$997
---
"Positively impacting the lives of individuals, teams and their organizations is my passion. I bring decades of experience and steadily honed expertise to the process. I have a special dynamic with my clients such that even years after there is a unique bond. If nothing else, I can promise that I will share some insights that will give you a totally new perspective on key issues. Our time together will be worth it and acting upon those gems will be transforming. 
If you have not met me, you can glean what is in store from browsing through my many articles on LinkedIn or in the Gleaner newspaper.
Happy to talk to you to help you make the right decision. 
Trevor E S Smith
Success with People Academy
Email: info@successwithpeople.org